Sound and Acoustic Consultant
---
With more than 20 years experience developing Audio systems, Room Acoustic and Industrial Noise Control as a project manager budgeting, purchasing and making decisions for technical product applications.
+44-07960574918
email: info@sanles.co.uk

AUDIO PRODUCTION
Sound Production (1995-1997)
As a sound technician I was one of the task members for the following concerts in Chile : Elton John, Cheryl Crow, Alanis Mourisette, Motorhead, Criminal, Andreas Vollenweider, Sex Pistols, Los Jaivas, Inti Illimani, Los Fabulosos Cadillacs, etc.- My duties included setting up the PA FOH and sound system monitoring.
Assistant Production Manager at Princess Cruises 2009
Audio Manager of Universe Lounge at the Coral Princess. My duties included setting up all lounge sound systems for production shows with singers, live bands, time code, click and multi-track cue control with R.A.D.A.R. IZ corp, Media Matrix operations, Monitor and support for another 5 venues including live music restaurants and pools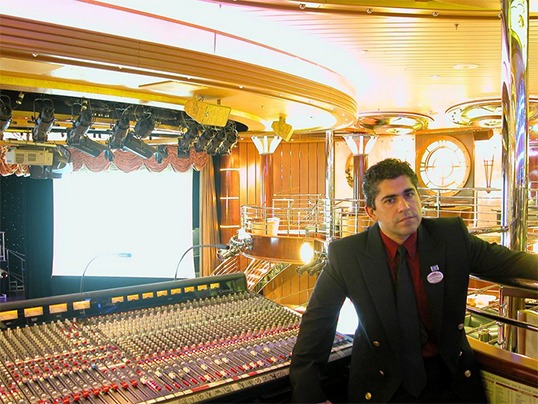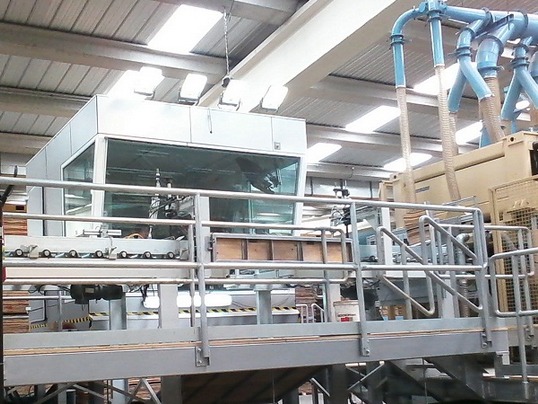 INDUSTRIAL PROJECTS
Manager at A&G Technology Ltd.
Management of Sound systems and Acoustic projects: as an independent Manager of my own company I had to deal with engineering projects for wood industries, Houses of worship and Architectural acoustic designs.
Masonite S.A. Cabrero, Biobío, CHL
Turnkey projects. This project was made for hearing loss prevention.
Accomplishments: Design, provision and mounting of an Enclosure for a planer. Skills Used: Technical Noise survey, plan drawings, resolving construction details, construction on site of final design for noise control.
Design and Construction of Acoustic Noise Enclosures at Industrial Noise assessment for CMPC S.A. and Arauco S.A.
Project Manager to control hazardous noise of industrial sawmills. I was doing assessments of Noise Control for blowers, Chipper, Sander, Planing, louvre silencers, reactive silencers, special doors and windows for corporate offices and many other case studies in the saw mill and cellulose plants.
ARCHITECTURAL ACOUSTIC PROJECTS
Guest Speaker at Iberoamerican Acoustics Congress, Portugal, Evora 2012
Architectural Acoustics guest speaker with Paper "AV and Acoustic design for auditorium of Bio Bio University of Chile". I was called by the commission of congress organization and invited to share my experience - publishing a paper of my project.
Architectural Project at Palace Culture Center (Coquimbo-Chile)
My responsibilities have included evaluation, calculation and construction of three rooms for musicians and the control room. Design for QRD diffusers, shape of ceilings and walls and controlling standing waves.
Sound Contractor for Emergency Sound Systems - Liceo Alemán College (LA-Chile)
Design, supply and installation of emergency public address system. Private Academic Unit with 1300 students and 300 staff. 100V sound system has been installed for evacuation earthquakes purposes.
Acoustic Consultancy Project at the Chillan Cathedral, National Monument of Chile.
Sound system design for improving Speech Intelligibility. I did a full up grade of sound systems performing a modelling on 3D acoustic software, fixing the speaker positions and moving on from analogue desk to a digital desk. Full calibration and setting up choir monitors and microphones with no feedback and 5,9 seconds of RT.
Acoustic Consultancy Designer of Auditorium - University of Bio Bio, Chile
Acoustic designer: Room, seat distribution, QRD diffuser, RPG diffuser, shape of ceilings and walls and controlling standing waves. Audio designer, Supervisor of building construction.
Classroom designer at University of Bio Bio (11 buildings)
Design of shape, geometry, seat distribution and general noise isolation for 11 buildings destined for classroom teaching.
Acoustic Consultant for Speech Interference at the Parish of Good Shepherd, Los Angeles, Chile
Acoustic and electro acoustic designer, I was responsible for reconstruction of the Temple after the earthquake of 2010 in Chile. The project started with the design and then rebuilding of the roof and interior faces. My duties included estimate, quotation, working within budget and construction.
Acoustic Consultant to improve speech intelligibility at Los Angeles Cathedral, Diocese of Los Angeles
Design, calculation and construction of Architectural project at main Temple. In this project, with limited budget, we reduce the RT60 from 8.8 seconds to 2.8 through bespoke solution on ceilings and end wall using perforated panels.
Independent Acoustic Consultancy at Amadeus Acoustic Solutions Ltd., Battle, East Sussex, UK.
October 2014 - today
Surveys, design, calculation and supervising for Architectural Acoustic projects.
PUBLICATIONS AND LECTURES
2017 - GUEST SPEAKER - V ACOUSTIC SEMINAR AT THE CATHOLIC UNIVERSITY OF CHILE - "CERTIFICATE IN COMPETENCE OF BUILDING ACOUSTICS MEASUREMENTS IN THE U.K." - ACOUSTIC FOR SCHOOLS IN THE U.K., CASE: "MUSIC CENTRE DESIGN FOR LINGFIELD NOTRE DAME SCHOOL"
2012 - GUEST SPEAKER AT VIII IBEROAMERICAN ACOUSTIC CONGRESS - PAPER: "ARCHITECTURAL ACOUSTIC AND A/V SOUND SYSTEMS FOR UNIVERSITY OF BIO BIO AUDITORIUM, CONCEPCION, CHILE"
2009 - SOUND SYSTEMS ON CRUISE SHIP
A brief Induction for students about Media Matrix and Cobranet operations on Cruise Ships audio systems, DUOC Institute, Santiago, Chile.
1997 - INDUCTION COURSE ON ACOUSTICS FOR UNIVERSITY OF BIO BIO PROJECT MANAGEMENT DEPARTMENT.
30 hours of training for professional team of this department.
SKILLS & EXPERTISE
Corporate member of the Institute of Acoustics (MIOA)
SOUNDPLAN - ODEON - CATT Acoustic - TUCT - CADP2 - Insul - SpectraLab - Analogue and Digital Mixers - Sound system phase calibrations - PA/VA sound systems - Acoustic Enclosures design and construction.